The gray-box look that has dominated home design for the past decade or so appears to finally be on its way out. According to the 2023 Design Trends Forecast from West Coast-based Maverick Design, the latest looks are bolder, moodier and rooted in a reimagined historic context.
Jessica Sommer, vice president of Wedgewood Homes and Maverick Design, describes Maverick's aesthetic as both creative and livable. Maverick is the design and creative division of  Wedgewood Homes — which specializes in the purchase, renovation, and resale of single-family homes — with a focus on creating designer homes at every price point.
"We specialize in forecasting and developing residential design trends and understanding future buyer preferences," said Sommer. "Every year, our team undertakes thorough research and forecasting to identify what buyers are seeking." 
Maverick Design works on thousands of renovation projects each year, which gives them "unique insight into what home buyers are looking for in their ideal home, forecasting and developing residential design trends and buyer preferences," said Sommer. In addition, they work closely with local agents in each of the communities they serve, allowing them to stay on top of design elements that would "delight and enchant buyers" and draw interest to a home.
In their most recent research report, published during the second quarter of this year, the Maverick team identified the trends that make buyers fall in love with a home. Far from the past preference for HGTV-ified interiors, the Maverick team focuses on elements that make a home unique while "positively impacting a person's life, emotions and daily experiences," said Sommer. 
"Our most valuable insights come from our partnership with Wedgewood Homes' investment and revitalization projects. That unique business model allows us to work with agents in 20+ states nationwide," she said. "Being in tune with each community's pulse enables us to grasp what homebuyers prioritize and what excites them."
Whether you're staging a new listing or helping your buyer clients reimagine an outdated space, it's important to stay current with the latest direction in design.
10 trends Maverick Design has identified for the latter half of 2023
The Maverick team has seen a "growing preference for unique curated spaces" with personal touches and an emphasis on craftsmanship and thoughtful details. In addition, local communities and their distinct tastes enter into the design equation, allowing homes to be a true reflection of the communities where they're marketed and sold.
"Our philosophy centers on a tailored approach, recognizing that not every area we work in is ready to embrace new trends simultaneously," said Sommer. "While larger cities tend to adopt trends faster, more traditional communities may prefer a different approach to home styles." 
"In addition, every area tends to have its own unique signature when it comes to homes; this is something that we love," she added.
With that in mind, here are 10 of the most compelling and popular trends in this year's design report.
Trend 1: Statement stones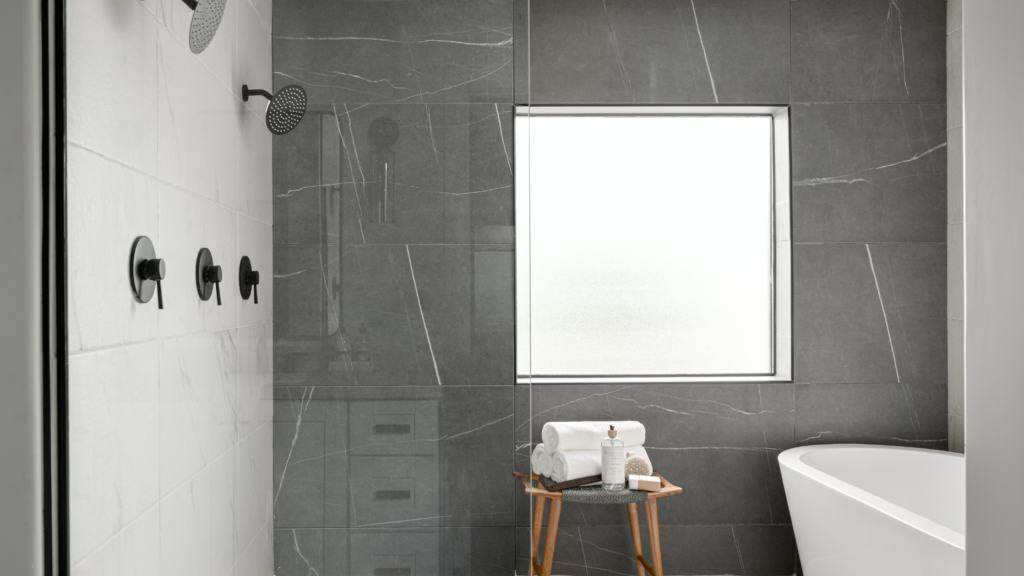 Over the past few years, homeowners have been to moving away from "busy" granite countertops and backsplashes, but bold statement stone is back for furniture and accessories. Stone and stone-look patterns in granite, marble and porcelain are looking fresh again, especially in contrast to the all-white or all-beige minimalism of the past few seasons.
Trend 2: Dark rich hues
Warmer, more saturated shades are in favor for upholstery, decor and accent walls, according to Maverick. This allows for an expanded color palette while retaining a neutral backdrop that works with a variety of design schemes.
Trend 3: Moody kitchens 
Forget those all-white Shaker-style cabinets. Newer kitchens are focusing on organic materials and deep paint colors and stains for warmer, more mature, character-filled kitchen spaces.
Trend 4: 'Hipstoric' inspiration
Perhaps as a reaction against disposable everything and the application of fast-fashion principles to home decor, the contemporary home is turning toward historic inspiration and "forever" pieces that transcend trends. Here, you'll find a blend of eras and aesthetics for an eclectic look. 
Trend 5: Mixing patterns
In another response to the minimalist home, more is more when it comes to patterns. Taking a cue from some of the bold patterns of the 60s and 70s in tile and wallcovering, layering patterns throughout a space feels fresh and fun.
Trend 6: Statement colors
Ochre. Orange. Mahogany. Rich taupes and more. You'll find big, bold color stories in the modern home. The feel is vibrant yet balanced, according to the Trend Report, with jewel tones taking center stage.
Trend 7: New traditional
Bringing back millwork and custom details, the new traditional interior celebrates a home's unique character and architecture. The emphasis here is on sustainability and salvaged materials, objects and antiques.
Trend 8: Tone on tone
Want to make the most of those big, bold colors without overwhelming your space? Color layering in a monochromatic palette allows you to go further with design without the shades fighting each other.
Trend 9: Daring details
Craftsmanship and intricacy go into a more complex, multi-faceted approach to home design, with daring and surprising details that make a home truly unique and personal.
Trend 10: Thoughtful outdoors
Outdoor lighting, statement accessories, and elevated, purposeful spaces make the outdoors work as hard as the home's interior. Whether you're focused on al fresco living or entertaining, taking more time with the exterior will pay dividends every day.
Investors have traditionally adopted a complete overhaul approach but, according to Sommer, Maverick strives to honor the original character of the home as much as possible. 
"Along with Wedgewood Homes, we strive to revitalize properties while preserving their heart and soul, maintaining key character elements that make each home special, all while reimagining spaces to align with today's buyers," she said. 
"By blending the old with the new, we design thoughtfully curated homes that are both timeless and relevant to modern living."
How can you help your clients reimagine their spaces?
Whether you're staging a home for sale or helping buyers get on board with a house that just needs cosmetic improvements, understanding the latest styles and consumer tastes is an important part of providing good counsel.
Here are five takeaways that you can implement based on Maverick's trend report:
Don't forget the outdoor spaces.

While we often associate outdoor living and entertaining with coastal and warm-weather markets, homeowners are increasingly looking for ways to make their outdoor space work, even if they can't be outdoors all year round. Connect with local landscape designers to offer ideas for properties that haven't yet optimized these spaces.

Don't be afraid to highlight unique elements.

It's clear from the trends that people have finally grown tired of same-old same-old spaces, and many homeowners are looking to enjoy their homes now, not just keep them neutral for increased resale value down the road.

Think about spaces that work for a variety of buyer types.

Look at trends in your local market and let staging appeal to the likely buyer demographic rather than taking a one-size-fits-all approach.

Color can make all the difference.

While it's easier and cheaper to paint an entire interior in one tone, look for accent walls or nooks where you can introduce a complimentary or contrasting shade for a more sophisticated style.

As always, updating the kitchen is key.

If you're looking for impact, there's perhaps no better place to start than with a sophisticated update in the heart of the home.
Christy Murdock is a freelance writer, coach and consultant and the owner of Writing Real Estate. Connect with Writing Real Estate on Instagram and subscribe to the weekly roundup, The Ketchup, in either newsletter or podcast form.