© Reuters.
Here is your Pro Recap of the biggest analyst picks you may have missed since yesterday: initiation at Amazon, and upgrades at Southern, ACM Research, and Lazard.
InvestingPro subscribers got this news first. Never miss another market-moving headline.
Amazon initiated with a Buy rating
DBS Group initiated coverage on Amazon.com (NASDAQ:) with a Buy rating and a price target of $150.00, highlighting the company's leading position in e-commerce, its growing prime membership base, and growth opportunities for both AWS and its online advertising business.
According to the firm, Amazon's retail segment is still attempting to regain profitability after facing challenges from macroeconomic factors. The US e-commerce industry is projected to grow at 12.4% CAGR, reaching 20% of total retail sales by 2025 (vs. 13.5% in 2022). Amazon holds a 39% market share in US e-commerce and has opportunities to capture more of the untapped market.
The company is set to report its Q2/23 earnings on July 27. Street estimates stand at $0.35 for EPS and $131.16 billion for revenues.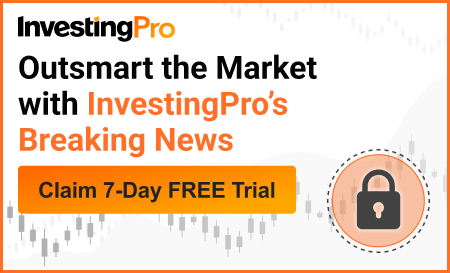 Southern upgraded at Goldman Sachs
Goldman Sachs upgraded Southern (NYSE:) to Conviction Buy from Buy with a price target of $80.00, expecting positive progress in the Vogtle Units 3 and 4 nuclear project, leading to increased earnings growth and value.
According to the firm, the recent Inflation Reduction Act (IRA), which introduced the nuclear production tax credit (PTC), reduced risks associated with this asset class, making nuclear power a catalyst for growth.
2 more upgrades
ACM Research (NASDAQ:) shares closed with more than a 13% gain yesterday after Jefferies upgraded the company to Buy from Hold with its price target of $23.40 (from $9), as reported in real-time on InvestingPro.
The rating change is based on looser DUV rules lifting China's fab CapEx.
Wolfe Research upgraded Lazard (NYSE:) to Peer Perform from Underperform and raised its price target to $32 from $28.
The firm expressed caution about Lazard shares for a while due to concerns that the market was underestimating headwinds related to revenue and comparable sales. However, considering that the shares are trading at a significant discount compared to their peers, the firm now sees risk/reward as more balanced.
Jump on the biggest news for your portfolio amid a barrage of market headlines: Always be the first to know with InvestingPro.
Start your free 7-day trial now.