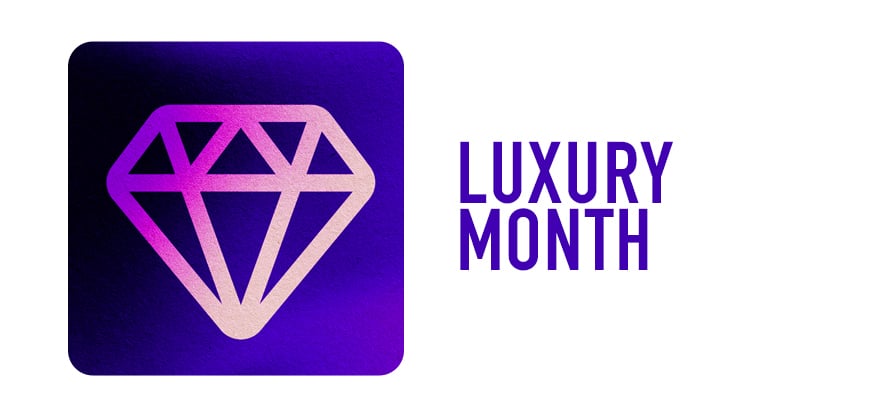 In July, Inman gazes at the glitter and glam of the luxury real estate market. Snapshots of the country's top luxury markets, advice from leading agents, features on what affluent homeowners want now and a breakdown of the top sales of 2023 (so far) are all in the cards leading up to Inman Luxury Connect, Aug. 7-8 at the Aria in Las Vegas. Make plans to join us now.
This is the sixth article in an 11-part series spotlighting housing markets in Virginia, Texas, Florida, California and New York and the U.S. market. Read the entire Summer Cooldown series here as stories are published throughout July.
Since the 2010s, the area just south of Central Park in Manhattan known as Billionaires' Row has been engulfed in flurries of new construction activity.
Towers of staggering heights with units oozing over-the-top finishes and amenities have lured elite international buyers, celebrities and hedge funders who didn't want to miss out on owning a piece of New York's most coveted real estate, where a one-bedroom can command more than $3 million and the priciest penthouses will cost upwards of $200 million.
As Billionaires' Row has continued to develop, however, the global landscape has changed with it — a catastrophic pandemic, a European war, and an evolving real estate market have all made a mark on the neighborhood's footprint, however impervious billionaires may be to external economic factors. Now, a decade after the completion of the first of the luxury "supertalls" — One57 — agents say a new class of buyers has gradually emerged.
"When we talk about Billionaires' Row, we're thinking about billionaires buying in these buildings, and historically, we think about people who only use it as a pied-à-terre, right?" Loy Carlos of SERHANT. told Inman. "That's the misnomer of Billionaires' Row. In fact, it's a neighborhood now, and that's what's striking. And that is also surprising to me, as someone who sells there."
Amidst the high-flung amenities, new family-friendly restaurant options, recently opened schools and children with backpacks have all become more common near 57th Street, making the once cold symbol of wealth resemble something like a neighborhood, agents told Inman.
As early buyers from Russia, the Middle East and Asia have taken up less space in the Billionaires' Row market, homegrown American and international families, native New Yorkers and an ever-so-slightly down-to-earth class of buyers have begun to fill the gap, drawn in by building amenities, price discounts and a wave of new businesses and services popping up in the area.
The evolving economic landscape
When the pandemic shut down the domestic real estate market in 2020, it also virtually halted the ability of many foreign buyers to purchase real estate in the U.S.
Between April 2020 and March 2021, the number of sales of U.S. properties to foreign buyers dropped by 31 percent, according to data from the National Association of Realtors. During that time, international buyers only purchased 107,000 properties, the lowest amount since 2011.
It was around the beginning of the pandemic that real estate agents told Inman they started to see fewer ultra-wealthy international buyers investing in Billionaires' Row for a trophy property that they would not spend much time in, and more locals looking to these buildings to find a home.
"Immediately following the pandemic, we definitely felt a lot of that foreign money dry up," Bianca D'Alessio of Nest Seekers International told Inman.
Then, not long after pandemic-related travel restrictions eased, Russia invaded Ukraine, and many countries began seizing Russian assets in response. The early days of wealthy Russian buyers on Billionaires' Row faded into distant memory.
"When those buildings were first built, it felt like it was a lot of Russian billionaires and maybe Asian money, and it felt very foreign," Lisa Lippman of Brown Harris Stevens told Inman.
One of the big ticket transactions that caught the public's eye in the early 2010s was Russian billionaire Dmitry Rybolovlev's $88 million purchase at 15 Central Park West, a penthouse he had purchased for his then college-bound daughter, Ekaterina Rybolobleva.
"Then obviously, that money sort of dried up," Lippman continued. "The Russian money went away, a lot of the Chinese money went away. The U.S. got a lot stricter about buying, and shell companies, things like that."
As that foreign money has taken up less of a presence in the market — though still present — it has made room for others, agents said. Brian Lewis of Compass told Inman that of the first showings he's had since his launch of the Baccarat Residences on West 53rd Street recently, just slightly off of Billionaires' Row proper, initial interest has been from a majority U.S. buyers.
"I thought for sure my early interest would come from international sources — and I'm sure that will still happen," Lewis wrote in an email to Inman. "However, right out of the gate it is the U.S. buyers that have shown early traction."
Lippman added, "more recently, the people we see buying are sort of everybody. One interesting data point is, 520 Park, which is a little off Billionaires' Row, all of the billionaires who bought there were all Americans, except for one Brit. So that's happened in the 57th Street corridor also — there are a lot more local people. You're seeing a lot of big money coming from California, both L.A. and Silicon Valley. People want a piece of New York."
Plush amenities draw new buyers
New York City agents also agreed that amenities that became crucial to luxury buyers during the pandemic have remained a huge draw, making the amenity-rich towers of Billionaires' Row irresistible to everyone, including families.
"Definitely, we're seeing families come in," D'Alessio told Inman.
"Prior to the pandemic, there was much more of a priority on value, how far your dollar would stretch and how much space you could get. And now, following the pandemic, people don't want to do work. They want amenities in the building, and they want convenience. So we've seen a big shift towards new construction products across the city as a whole."
Seeking a hotel-like living experience? Look no further than One57, which boasts all the benefits of being above the Park Hyatt New York. The luxury development by Extell was conceived pre-2008 financial crisis and inaugurated Billionaires' Row.
Searching for extreme concierge services? 432 Park has it covered, from arranging private charters and celebrity appearances to art restoration services. The super-slender and tall tower, despite swaying and faulty elevators due to its needle-like design (and resulting lawsuits from residents), has managed to attract high-profile buyers like Jennifer Lopez and her now-ex, Alex Rodriguez, as well as Saudi retail magnate Fawaz Al Hokair.
An avid swimmer? Take a dip in 220 Central Park South's 82-foot saltwater pool. The Robert A.M. Stern-designed and Vornado-developed building features a classic limestone façade, in an effort to evoke a more old-world luxury with all the modern-day conveniences, which has proved quite popular.
And for those who crave something over the top, Central Park Tower boasts a 100th-floor private club, indoor and outdoor pools, a wellness center, basketball and squash courts, a sauna and more. The newest and shiniest tower to hit Billionaires' Row launched sales in 2018 and has received press for its designation as the tallest residential building in the world — not to mention its $250 million penthouse and unparalleled views.
The extensive offerings have draw in all kinds of buyers, including those with young and college-aged children. "If you build it, they will come," Carlos said.
"What's different in Billionaires' Row is, it's a very surprisingly varied mix of people of all [backgrounds], not just international, but people who have multiple homes all over the United States, as well as local people who have been looking for a very long time who have now found a place in Billionaires' Row."
Carlos added that if he's showing the penthouse apartment at Central Park Tower around 4 p.m. or so as kids are getting out of school, he sees the waves of kids with backpacks walking home.
"They come home with their backpacks, they're playing basketball in the basketball courts of the 14th floor at Central Park Tower, for instance, with their friends," he said. "You see people who are, I can only guess, going to Juilliard because they're dragging along their instruments."
Lippman also noted that families that historically congregated on the Upper East and Upper West Sides are now realizing that they have more options because there are more schools across the city. She pointed to Collegiate School and the Abraham Joshua Heschel High School, which are both in the West End, but walkable from places on Billionaires' Row.
It's not only the building amenities that are drawing in these groups of residents, but the businesses and services that have also popped up in the neighborhood in recent years as it continues to grow.
"It's popular especially because of its proximity now," Carlos said. "Things are being built around the area and they're all new — newer restaurants, shops and grocery stores." He added that people are also now starting to realize and appreciate how accessible Billionaires' Row is to other attractions like 5th Avenue, Columbus Circle, Lincoln Center and Hell's Kitchen.
Patricia Parker of Sotheby's International Realty added that the area's appeal is also extending to foreign buyers with younger children, who want to set their kids up comfortably for a future in New York.
"What is interesting is meeting people whose children are actually younger, and whose plans involve a meaningful investment in a top-quality property that is globally renowned, which will then serve as a comfortable home for their children who plan to attend Columbia or NYU," she said.
… and discounts
Despite what appears to be a widening buyer pool, some of the Billionaires' Row towers continue to have substantial vacancies, a recent analysis by The Wall Street Journal's Katherine Clarke suggests. As developers continue to try and fill those units amidst a cooler market than in recent years, discounts are also drawing more people in.
"For sure there have been discounts," Lippman said.
For instance, in March, a unit in One57 sold for $3.57 million, or 31.6 percent less than its asking price of $5.25 million, according to records on StreetEasy. Likewise, a unit at 111 West 57th that had been listed for $15.75 million sold in May for just $13.5 million.
Although agents reported to Inman that the luxury market seems to be performing strongly now, the early spring saw some significant price discounts, with Olshan Realty reporting that during the first week in March, the average discount was 12 percent. At that time, the year-to-date average price discount was 8 percent, up from 5 percent the previous year.
"It's just such an advantage to be able to get a discount on top of [a building's amenities]," Holly Parker of Douglas Elliman told Inman. "[That] didn't exist for a very large chunk of my career."
Parker noted that many of her clients who are buying into these properties now at a discount are doing so with open eyes, having purchased new construction before, and understanding the rare opportunity before them.
Loy also noted that, with those recent discounts, it presents an opportunity for savvy members of a just slightly less wealthy class of buyers who might otherwise be looking at comparably priced properties on the Upper East Side, for instance, to expand their search, and potentially wedge their way into Billionaires' Row when the timing is right.
As the real estate market continues to change with the economy and more new development projects come to the area surrounding Billionaires' Row, the fabric of the neighborhood is sure to continue to evolve as well. And agents are excited to see where it goes.
"It's not finished yet — there will be much more building, and I think that's going to be a really, really good thing," Steven James of Berkshire Hathaway HomeServices New York Properties told Inman. "Although East 57th Street is quite special right now, I think West 57th Street is going to exceed that, and that's going to be very special. I think it only helps the West Side.
"Also, everybody is looking for an alternative — because everything in New York City is very expensive."
Get Inman's Luxury Lens Newsletter delivered right to your inbox. A weekly deep dive into the biggest news in the world of high-end real estate delivered every Friday. Click here to subscribe.