2/2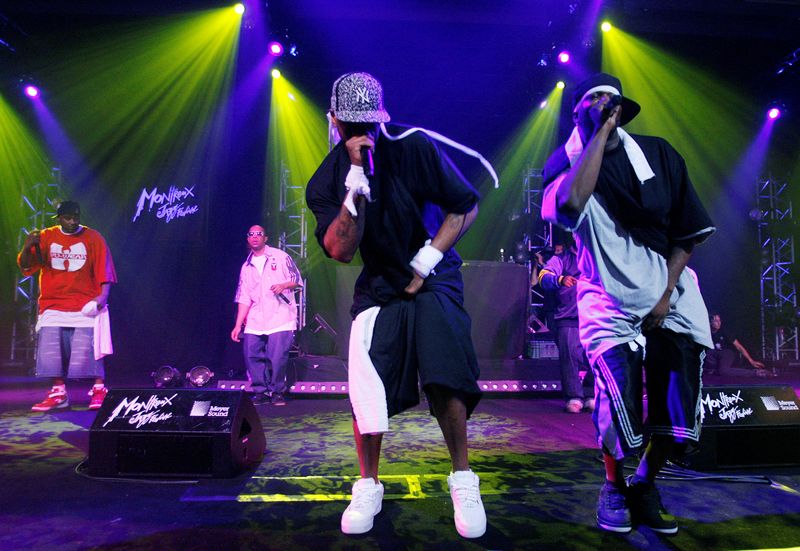 © Reuters. FILE PHOTO: Method Man (C) and Streetlife (R) of rap band Wu-Tang Clan perform at the Montreux Jazz Festival July 18, 2007. REUTERS/Denis Balibouse (SWITZERLAND)/File Photo
WASHINGTON (Reuters) -President Joe Biden on Tuesday evening is hosting the White House's first big Juneteenth celebration, a concert featuring performances by Oscar-winning singer Jennifer Hudson (NYSE:), hip-hop group Wu-Tang Clan's Method Man and marching bands from Tennessee and Maryland.
Biden will address guests at the South Lawn event at 7:00 pm EDT (2300 GMT), which the White House has described as a "celebration of community, culture and music."
Other performers include dance group Step Afrika!, singer Ledisi and a Broadway choir.
Biden will welcome "community leaders, lawmakers, students educators and hundreds of others to the White House for a historic Juneteenth celebration," White House press secretary Karine Jean-Pierre said.
Juneteenth, a portmanteau of June and 19th, also known as Emancipation Day, was declared a federal holiday in 2021. It commemorates the day in 1865, after the Confederate states surrendered to end the Civil War, when a Union general arrived in Texas to inform a group of enslaved African Americans of their freedom under President Abraham Lincoln's 1863 Emancipation Proclamation.
It has been a holiday in Texas since 1980. U.S. presidents dating back to George W. Bush have marked Juneteenth from the White House, often with a somber statement.