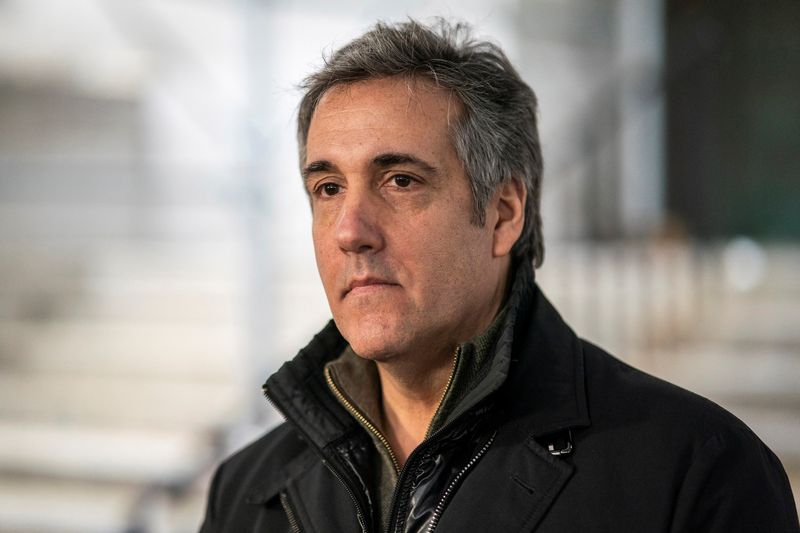 © Reuters. FILE PHOTO: Michael Cohen, former attorney for former U.S. President Donald Trump, exits a New York Courthouse in New York City, U.S., March 10, 2023. REUTERS/Eduardo Munoz/File Photo
By Karen Freifeld
WASHINGTON (Reuters) – Donald Trump's onetime lawyer and fixer Michael Cohen is expected to settle his lawsuit against the Trump Organization over missed reimbursements of legal fees and costs, a person familiar with the matter told Reuters on Friday.
Cohen originally sued in March 2019 to recoup $1.9 million in fees, plus $1.9 million he was ordered to forfeit in a criminal case. The fees kept growing, and the Trump Organization has paid some of them, court papers show.
The New York Times reported the proposed settlement earlier on Friday. The settlement, which has not been finalized and the terms of which will be confidential, will likely become public at a court hearing on Friday morning, the Times said.
Cohen, a longtime employee of the firm and of Trump, became a critic of the former president and testified that Trump had directed him to break the law. In 2018, he pleaded guilty and was sentenced to prison for his role in making illegal hush-money payments to women to help Trump's 2016 election campaign and lying to Congress about a Trump project in Russia.