2/2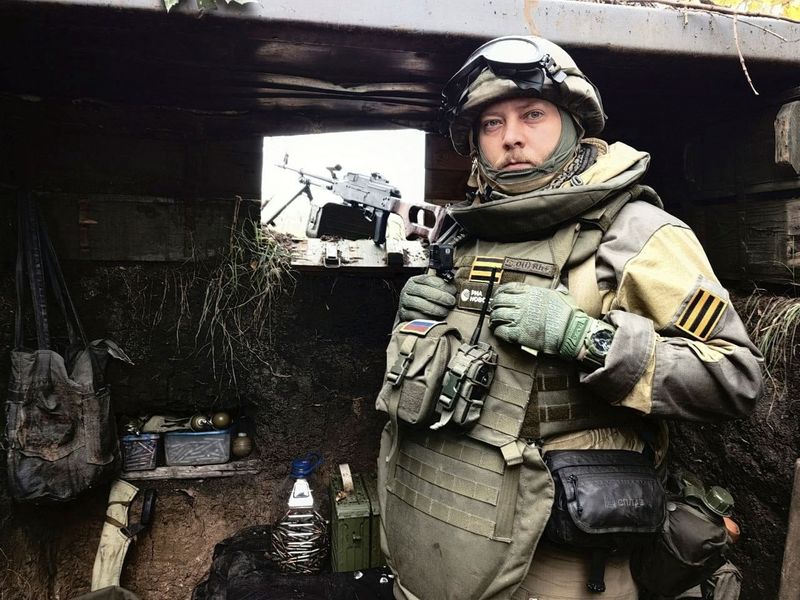 © Reuters. Rostislav Zhuravlev, correspondent for Russia's RIA news agency, poses for a picture at an unknown location in this picture released July 22, 2023. RIA Novosti/Handout via REUTERS
(Reuters) -A Russian war reporter was killed and three were wounded on Saturday in what Moscow alleged was a Ukrainian attack using cluster munitions, prompting outrage from politicians.
The defence ministry said the wounded journalists were evacuated from the battlefield after coming under fire in Ukraine's southeastern Zaporizhzhia region. It said Rostislav Zhuravlev, who worked for state news agency RIA, died while being transferred.
The ministry did not provide evidence that Ukraine had used cluster munitions in the incident, and Reuters was not able to verify the assertion.
Ukraine received cluster bombs from the United States this month, but it has pledged to use them only to dislodge concentrations of enemy soldiers.
Many countries ban the weapons because they disperse bomblets that rain shrapnel over a wide area and can pose a risk to civilians. Some typically fail to explode immediately, but can blow up years later.
Konstantin Kosachyov, deputy speaker of the upper house of parliament, said the use of cluster munitions was "inhuman" and the responsibility lay both with Ukraine and the United States.
Leonid Slutsky, a party leader in the lower house, called it a "monstrous crime".
Dmitry Polyanskiy, Russia's deputy permanent representative to the United Nations, tweeted: "I wonder what US public opinion thinks of their country crossing all moral red lines in futile attempt to save crumbling corrupt Kiev regime."
Their reactions ignored the fact that Russia's own use of cluster bombs in the war has been documented by human rights groups and by the U.N.
U.S.-based Human Rights Watch said in May that Russian forces had used the weapons in attacks that had caused hundreds of civilian casualties and damaged homes, hospitals and schools.
White House national security spokesman John Kirby (NYSE:) said this week that Ukrainian forces were using cluster munitions appropriately and effectively against Russian formations.
The governor of Russia's southern Belgorod region alleged earlier on Saturday that Ukraine had fired cluster munitions at a village just inside Russia the previous day, but without causing casualties or damage. He did not provide any visual evidence.