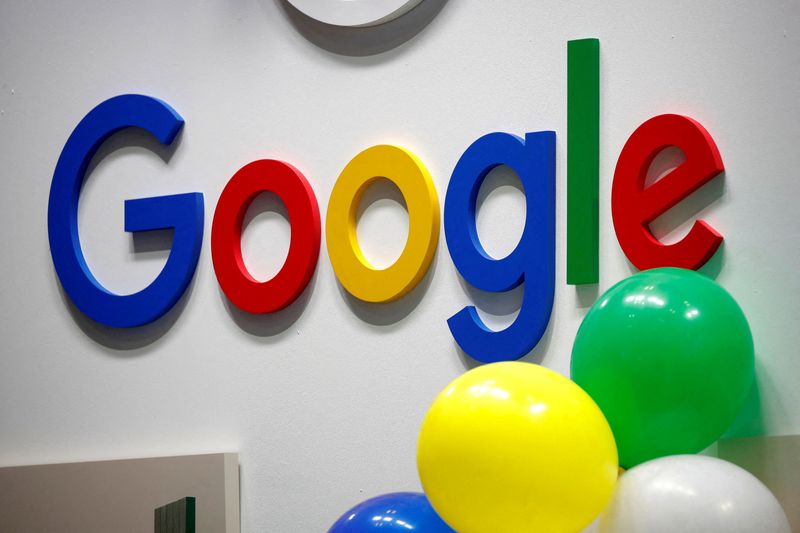 © Reuters. FILE PHOTO: The logo of Google is seen at the high profile startups and high tech leaders gathering, Viva Tech,in Paris, France May 16, 2019. REUTERS/Charles Platiau/File Photo
By Diane Bartz
WASHINGTON (Reuters) – Texas won a round in its antitrust lawsuit with Alphabet (NASDAQ:)'s Google on Thursday after a U.S. judicial panel refused to pause its decision to return its lawsuit to federal court in Texas.
The U.S. Judicial Panel on Multidistrict Litigation had decided in June to agree to a Texas request to send the lawsuit alleging Google abused its dominance in advertising technology back to the Lone Star state. Google then asked for the decision to be stayed so that the company could appeal the venue change.
At Google's request, the lawsuit, which was originally filed in Texas, had been moved in August 2021 to a federal court in New York, where other advertising technology cases were being heard.
Texas has argued that a measure which became law in 2022, after the lawsuit was filed, granted state attorneys general the right to choose where an antitrust lawsuit will be litigated. Google has argued that the law is not retroactive.
The judicial panel did agree to stay the remand order for seven days to give Google time to appeal to the 2nd U.S. Circuit Court of Appeals.
The Texas lawsuit accuses Google of violating the law by dominating the process that advertisers use to put ads online. Website publishers say that has hurt them financially.
Texas wanted to hear the case in its Eastern District, which has a reputation for being a "rocket docket," with quicker hearings and decisions made on cases.
The search and advertising giant, which also makes a smartphone operating system and owns YouTube, faces antitrust lawsuits around the world, with most based on abuse of dominance of one sort or another. Alphabet has denied any wrongdoing in how it runs its many businesses.