Published Aug 12, 2023 03:37PM ET Updated Aug 13, 2023 04:20PM ET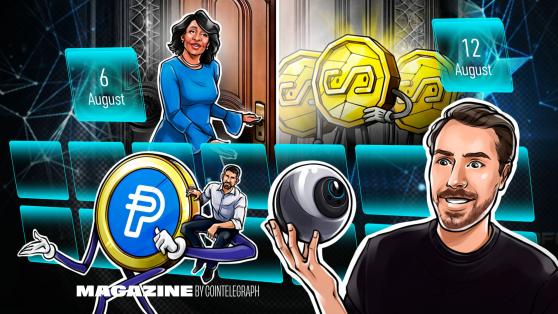 SBF ordered to jail, Bitcoin ETF delayed and SEC to appeal Ripple case: Hodler's Digest, Aug. 6-12
FTX's former CEO, Sam SBF Bankman-Fried, had his bail revoked by a federal judge in response to the release of information to The New York Times allegedly intended to intimidate witnesses. During a hearing on Aug. 11, Judge Lewis Kaplan revoked Bankman-Fried's bail and remanded him to custody, likely at the Putnam County Correctional Facility. Once his October trial begins, he could be moved to the Metropolitan Detention Center in Brooklyn. Bankman-Fried was reportedly led out of the courtroom in handcuffs. In Kaplan's view, Bankman-Frieds interviews with NYT reporters resulted in sharing information with the likely intention to hurt and frighten former Alameda Research CEO Caroline Ellison, his former colleague and girlfriend.
The U.S. Securities and Exchange Commission (SEC) has delayed a decision on whether to approve or disapprove the spot exchange-traded fund (ETF) proposed by ARK Investment Management and 21Shares. ARK originally filed to list the ETF in May, giving the SEC a maximum of 240 days until January 2024 to reach a final decision. The SECs latest move is fueling expectations that a final verdict will come as part of a batch that includes applications from key players on Wall Street, including BlackRock (NYSE:) and Fidelity Investments.
Subscribe
The most engaging reads in blockchain. Delivered once a week.