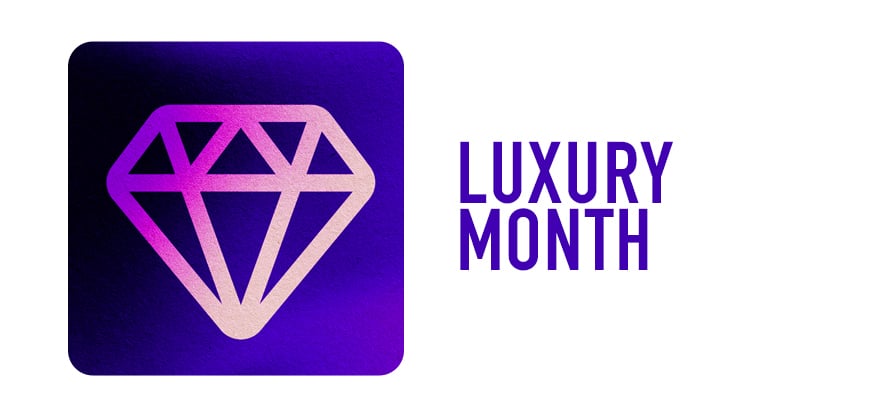 In July, Inman gazes at the glitter and glam of the luxury real estate market. Snapshots of the country's top luxury markets, advice from leading agents, features on what affluent homeowners want now and a breakdown of the top sales of 2023 (so far) are all in the cards leading up to Inman Luxury Connect, Aug. 7-8 at the Aria in Las Vegas. Make plans to join us now.
This is the eighth article in an 11-part series spotlighting housing markets in Virginia, Texas, Florida, California and New York and the U.S. market. Read the entire Summer Cooldown series here as stories are published throughout July.
Texas has no shortage of wealth.
The state's gross domestic product is often among the top 10 globally, with estimates for 2022 hitting $2.36 trillion, according to Governor Greg Abbott's office. That figure puts the state's GDP ahead of Canada, Italy and Australia.
Historically, much of the state's wealth has been attributed to its ties to the oil and gas industry. In 2022, the state accounted for 42 percent of the country's crude oil production and 27 percent of its marketed natural gas production, according to the U.S. Energy Information Administration.
But in recent years, Texas has seen waves of new residents roll through the state, bringing in a fresh injection of cash, which only recently has begun to stretch the luxury housing market and test its limits under the feather-light weight of low inventory and high demand, agents in the Lone Star State told Inman.
Thanks to a business-friendly government and a wave of corporate relocations, the state has navigated a rocky economy and come out stronger, with Goldman Sachs, Wells Fargo and Apple, among others, hanging out shingles in the past three years. Those companies have contributed to a net-migration of 884,000 people between April 2020 and July 2022, while pushing inventory down and driving prices up, especially in hotspots like Dallas, Fort Worth and Austin.
TEXAS ADJUSTS TO GROWING PAINS AS BUYERS JOCKEY FOR HOMES
"We don't have enough luxury homes for all the buyers that are moving into the market," Joseph Berkes of Williams Trew in Fort Worth said, referring to areas like University West, Westover Hills and Berkeley Place, where as of July one active listing was on the market — at a cost of $1.2 million, according to Zillow.
Demand for luxury properties has reached such a peak in Texas that agents are running out of listings and developers are clamoring to acquire lots and usher new projects into the pipeline. As the state continues to welcome newcomers, agents and developers are still racing to generate inventory to meet the demand.
A pandemic-initiated migration
Everyone knows by now how the COVID-19 pandemic's sweeping impact caused people from across the globe to reevaluate how and where they wanted to live.
As lawmakers enacted pandemic restrictions, employees from around the country — many newly unchained from their office cubicles — relocated to Texas, where COVID restrictions were lenient and affordable homes with wide-open spaces were plentiful.
"The relocation right now to Texas, and specifically Dallas, is very, very high," Damon Williamson of The Agency Dallas told Inman. In January, Williamson spearheaded The Agency's move into Dallas because of the growing luxury demand in the region, leaving Compass with his wife, Megan Williamson, to become managing partners at The Agency Dallas.
During the five quarters following the beginning of the pandemic, Texas welcomed 174,000 migrants, up from 109,000 during the previous five quarters, according to a study conducted by the Federal Reserve Bank of Dallas.
California had always been a significant feeder state for Texas, the Dallas Fed's study noted, but the pandemic accelerated this trend with Californians looking to escape their state's exorbitant prices and strict pandemic restrictions. With many jobs in the state making a quick and easy transition to work-from-home policies, this was suddenly feasible.
During the first 18 months of the pandemic, the number of Californians who moved to Texas nearly doubled from 34,000 to 64,000, the Dallas Fed's study reported.
What's remarkable is that Texas has only continued to grow since then, bringing even more industries and wealth to the state than ever before, maintaining a strong demand for real estate in the luxury market among newcomers and locals alike.
"You'll hear it across [the board], it's the migration from people coming from other states, California in particular, [that's driving the luxury market]," Alex Perry of Allie Beth Allman & Asociates in Dallas-Fort Worth told Inman.
"It's not just that [migration] that's keeping it hot," Perry added. "It's also locals buying and moving. And you couple that with the people that are moving here, our inventory is so low and so affordable on the luxury side from what people are paying in other markets that it's just kept the market going in a really strong direction."
And since the start of the pandemic, the cash buyers have not stopped coming, Roxann Taylor of Engel & Völkers Dallas Fort Worth told Inman.
"Our luxury market is incredible," Taylor said. "People that are here that are locals or even people that have moved here from outside the area are putting money into our luxury homes, and they're paying cash [over] the last three or four years since COVID."
Taylor added that demand in her niche market of Westlake that she ran out of listings last month, "for the very first time in I don't know how many years."
Texas held nine out of the 15 fastest-growing cities in the U.S. in 2022 by population percentage change, according to data released by the U.S. Census Bureau in May. Georgetown, Kyle, Leander and Little Elm, Texas, all made it into the top five fastest growing cities in the U.S. between July 2021 and July 2022, the first three of those cities lying outside of Austin, and Little Elm lying about 30 miles north of Dallas.
By greatest numeric change, Fort Worth topped the list, with a population gain of 19,170 people between July 2021 and July 2022. San Antonio wasn't far behind with a population increase of 18,889 people during that same period.
The finance and tech companies rolling in
Major corporations in the finance and tech industries have made headlines in recent years for establishing headquarters in Texas, as the state remains very business friendly and continues to have the space for growth.
Investment banking titan Goldman Sachs recently announced a $500 million project to construct a 815,000-square-foot office campus in Dallas — one of the largest office developments the city has ever seen — which is expected to open in 2027.
As part of the deal to bring Goldman Sachs to Dallas, the firm is expected to create or retain a minimum of 5,000 full-time jobs with an average base salary of $90,000 at the campus by the end of 2028. In return, the city is offering about $18 million in incentives to the firm and the project's developer, Hunt Realty.
The Goldman Sachs campus will also be part of a larger development in the works by Hunt Realty, which includes a mixed-use project called NorthEnd. The 11-acre development is set to include a hotel, residential towers, offices, retailers and a 1.5-acre park.
From what some area luxury agents have to say, that new housing will be sorely needed for wealthy bankers coming into a market that's already tight on inventory.
"Fort Worth in general, is just really exploding," Berkes said. The city that neighbors Dallas and with which it shares a metro area only has so many luxury neighborhoods to go around, he said, making it a challenge to find the inventory for incoming luxury buyers.
"There's probably eight neighborhoods that you would consider luxury neighborhoods, and they're not very big neighborhoods," Berkes continued.
Demand has also spurred developers to take what opportunities they can in these limited luxury neighborhoods, Berkes added, but even lot inventory is still tight.
"We're also running out of available lots," he said. "So if you find a house with a big yard in one of our luxury neighborhoods, and it's remodeled, you're likely to have multiple offers."
The number of new luxury listings in Dallas in was down 11.7 percent year over year in the three months ending June 30, according to Redfin. In Fort Worth, new luxury listings were down 5.2 percent year over year during the same period.
On top of Goldman Sachs, just a few other big names to grace the DFW area recently include Wells Fargo (which is in the process of constructing its own $455 million campus), Samsung and Caterpillar.
And before the DFW boom, it was Austin that had its own industry boom, which brought in giants like Google, Apple, Tesla and Oracle.
That market seems to finally be seeing a correction now following the surge in prices that came alongside migration during the pandemic, but Kumara Wilcoxon of Kuper Sotheby's International Realty said that despite prices coming down, demand remains "huge," particularly from now-local buyers who purchased during the early days of the pandemic and are now looking for a new place within the city.
"The majority of deals I find that are being done right now in the current market are from local buyers, and they chose to move here during the pandemic, so a year or two ago, but they're local now and making a second move, whether they leased initially or whether they're buying another home that's more in line with what they really want," Wilcoxon said.
She added that in the luxury sector, so many deals are being done off-market, that market statistics aren't able to show the full picture.
"There's so much that's done off in the private market that no one ever sees those numbers and that's the big difference," Wilcoxon said. "The majority of my deals are off-market, and no one actually ever knows, they don't have those stats."
The Taylor Sheridan effect
Filmmaker and actor Taylor Sheridan stumbled on a gold mine when he came up with the idea for his Paramount+ Western series "Yellowstone," as well as its spin-offs "1923" and "1883." And the Texas native has brought some of the spoils back to his home state by setting up film sets outside of Fort Worth.
In 2022, the filmmaker and a group of investors purchased the 6666 Sixes Ranch in Guthrie, Texas, where both "Yellowstone" and "1883" were filmed, for an undisclosed amount. Although still unknown, the sales price was likely staggering, as the asking price for the 266,000-acre property was $341 million. Sheridan is also reportedly now in the process of developing a new series called '6666' based on the history of the 6666 Ranch itself, which was founded in 1870 by Samuel Burk Burnett.
Sheridan also owns the Bosque Ranch in Weatherford, Texas, a 600-acre property that he's used as a film site too, but also serves as a revenue stream for other related ventures, including actor training "Cowboy Camps" and renting out cattle herds for other film productions.
Sheridan's success may draw even more well-to-do Californians of the Hollywood variety to Texas, if a proposed bill in the Texas state legislature for increased tax credits on film and television projects passes. If the bill is passed, films and shows shot in Texas will be eligible for a 30 to 42.5 percent tax credit on in-state spending (not including wages), with no cap.
Currently, the state sometimes loses out on shows that take place in Texas because filmmakers have turned to nearby states like New Mexico, Louisiana and Oklahoma, which today offer more robust tax incentives. For example, in 2022, New Mexico, Louisiana and Oklahoma brought in more than $1.5 billion from film productions, many of which were for titles set in Texas, according to The Hollywood Reporter.
Of the new tax incentive bill, Texas Lieutenant Governor Dan Patrick said in February, "My goal is for Taylor [Sheridan] to move all of his TV and movie production to Texas. Working together, I think we can get it done."
The presence of Sheridan and his reputation alone has already brought more tourism dollars to more rural areas outside of Fort Worth due to fans attracted to the area, as well as dollars from spending on items like catering, lodging and transportation, which follow a TV production.
The whole Taylor Sheridan effect has also added a little bit of spice to everyday life, Berkes said.
"Right now, you're walking around Fort Worth, and you're starting to see famous people, and that's a little bit different," he told Inman with a chuckle. "It's been a lot of fun — you'll see them in restaurants, and we've never been a Hollywood-type town, so people are loving it. You'll see them come to the Fort Worth Rodeo and they've been really great for the city."
Room for growth
Growth around DFW has just exploded, Roxann Taylor told Inman. "Everywhere you look in DFW, you see cranes on the skyline," she said.
In addition to the shiny new mixed-use development NorthEnd that Hunt Realty has planned for the area around Goldman Sachs' new campus, other developers are looking to provide more luxury housing stock in and outside of the DFW area as well.
"Developers are all over these areas right now," Williamson said. "If they can get a decent price for a lot that they can make money on, they're buying right and left."
RREAF Communities announced this week a new 3,000-acre development about 30 minutes south of DFW that will feature 8,500 single-family homes, 3,000 rental homes, apartments, commercial properties, a beach and a number of other amenities. The community will also feature a variety of neighborhood services, police substations, entertainment areas for live music and events, as well as an extensive trail system, the Dallas Morning News reported.
Earlier this year, Highwater Development also announced it would be developing 11 lots across six acres with custom homes priced at $1.5 million and up on Pleasant Ridge Road in Dalworthington Gardens.
A golf community called "Avanzada" is also in the works for Parker County, which is just west of Fort Worth. The gated 1,100-acre development will include about 700 homes and will be part of a larger development called Kelly Ranch, which will feature two other home communities ("Rio Vista" and "La Dorada"), as well as luxury retail shopping, restaurants and entertainment.
"Our neighborhoods are not that big and we're still undervalued, so I think we've got room for growth," Berkes said.
Get Inman's Luxury Lens Newsletter delivered right to your inbox. A weekly deep dive into the biggest news in the world of high-end real estate delivered every Friday. Click here to subscribe.